Watching Super Bowl LVII on Sunday, Feb. 12 will be easy to do without paying for an expensive cable bundle. And you won't want to miss Patrick Mahomes and the AFC champion Kansas City Chiefs facing Jalen Hurts and the champs from the NFC, the Philadelphia Eagles.
The game kicks off in Glendale, Arizona at 6:30 PM Eastern Time at State Farm Stadium. Pre-game coverage starts at 2:00 PM ET.
Fox has the rights to broadcast the game this year. We'll show you how to watch the action—plus all those great commercials and the half-time show, starring Rihanna in her first public performance since 2018—even if you don't have a cable- or satellite-TV subscription.
Fox will broadcast the game in 4K resolution this year, although not all streaming services offer 4K. We'll let you know which services do in the options below.
Option one: Use a streaming service
Signing up for a streaming service is the simplest way to tune into the big game, although it's not the cheapest–unless you sign up for a free trial and cancel your subscription after the game. Here's a list of some of the services we've reviewed.
Your other option–if you act quickly enough to wait for one to be delivered–is to purchase a TV antenna. We'll show you a couple of options in that category, too.
Our top picks in streaming TV services
Sling TV
Pros
Lower base price than most other live TV services
Easy-to-navigate app and grid guide
Video quality settings help avoid data caps and buffering
Cons
DVR storage is frustrating to manage
60-frames-per-second channel support is limited
Multiple base packages and add-ons can cause confusion
Sling TV includes Fox in select markets in its Blue and Orange & Blue packages for $40 and $55 respectively. If you sign up now, you can get half off your first month.
Read our full
Review Sling TV
DirecTV Stream
Pros
Powerful grid guide
DVR has no ad-skipping restrictions
Cons
Limited channel selection for the price
DVR limits both recording space and storage time
No personalized viewing recommendations
Software suffers from bugs and sluggish performance
DirectTV Stream isn't one of our favorite streaming services, but it does offer Fox Sports 1 in its Entertainment package for $74.99 a month. You can save $120 over your first 12 months when you buy a DirectTV Stream device.
Read our full
Review DirecTV Stream
FuboTV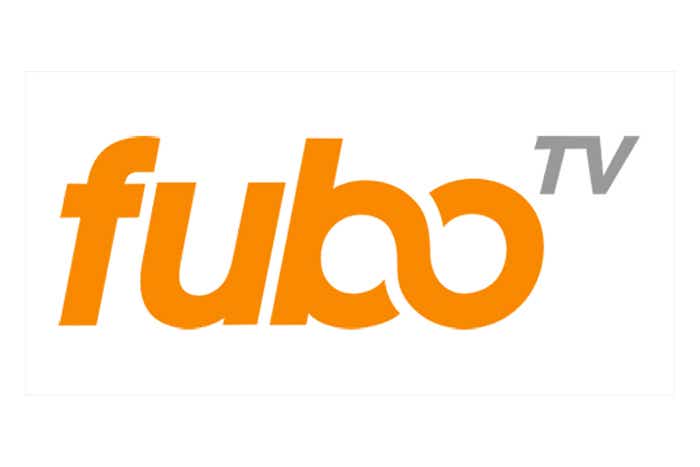 Pros
Unique lineup of sports channels that are much pricier in other bundles
Well-designed TV apps make sporting events easy to find
Live streams have much lower latency than other bundles
Cons
Missing a major sports source in ESPN
Included DVR storage is skimpier than other bundles
Inconsistent 60 fps support on sports channels
FuboTV is one of two streaming services offering the game in 4K. You'll need the Elite package, $84.99 a month, or a higher tier plus a 4K capable streaming device to watch it. FuboTV offers a 7-day free trial.
Read our full
Review FuboTV
YouTube TV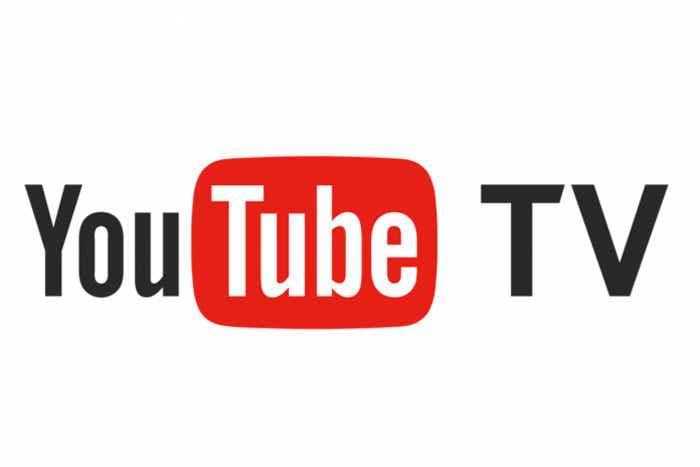 Pros
Solid mix of channels for the money
Includes DVR with no storage limits
Easy-to-understand app design
Cons
Still not available in some markets, or on Amazon Fire TV devices
Ad-riddled on-demand videos can override DVR
Some channels don't support 60-frames-per-second video yet
YouTubeTV includes Fox and FS1 among more than 100 channels in its $64.99-per-month base package ($54.99 per month for the first three months). To watch the game in 4K, you'll need the 4K Plus add-on, which costs $10 for your first year. You can try the service for free for two weeks.
Read our full
Review YouTube TV
Hulu + Live TV
Pros
Excellent value for Disney bundle subscribers
Expansive on-demand catalog
Recommendations and staff picks make the app fun to explore
Cons
Live TV can be inefficient to navigate
Hard to figure out which programs allow ad skipping
Can't watch on TV devices while traveling
Hulu's live TV streaming service also gets you Fox. As with other streaming services, geographical restrictions apply, but you can check availability in your area here. Now that Disney has complete control over Hulu, a subscription includes Hulu + Live TV, Disney+, and ESPN+ for $69.99. And yes, there's a 7-day free trial available.
Read our full
Review Hulu + Live TV
Option two: Use an indoor or rooftop antenna
If you're old enough, the thought of using an antenna probably conjures memories of temperamental "rabbit ears" and staticky images. Thanks to modern broadcast technology and over-the-air antennas, you can get a high-quality image that can, in some cases, be better than what you'd get with a subscription.
If you live close enough to a broadcast tower, you might be able to use a paper-thin indoor model, such as our top pick, the Channel Master Flatenna 35. The 35 indicates the manufacturer's promise of 35-mile range. A Flatenna 50 model promising—you guessed it—50 miles of range is also available.
If you're more distant than that, you might be better off with an antenna that mounts to your roof or on a freestanding mast. The Televes Dat Boss Mix LR (model 149884) is our favorite in that category. Either way, all you need do is plug one into the tuner that's a fixture of most modern TVs.
Before you purchase an antenna, though, go to a site like Rabbit Ears and see which networks are available from your local broadcasters. Just enter your address to get a report of all the broadcast signals in your area, ranked from strongest to weakest. Once you determine which broadcaster is furthest from your home, you'll know what range antenna to buy. A website such as Antennaweb will show you the Fox channels closest to your zip code.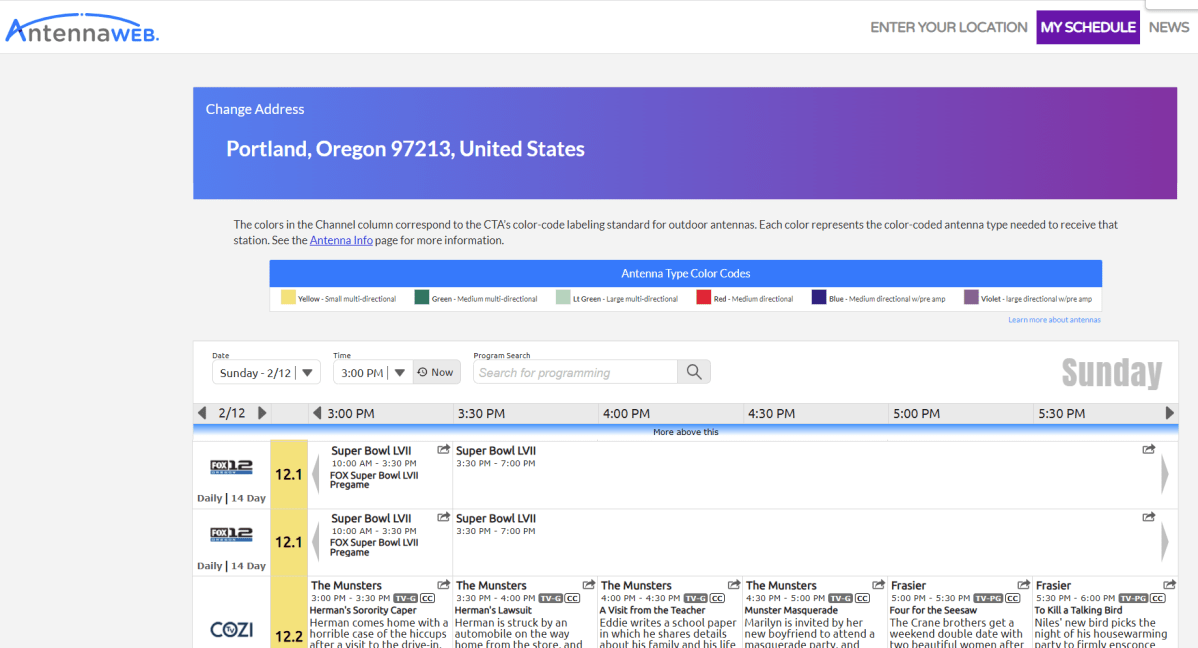 Michael Brown/Foundry
Our top picks in TV antennas
Winegard FlatWave Amped — Best flexible amplified indoor TV antenna
Pros
Strong reception, clear picture quality
Amplifier contributes to good range
Amplifier can be powered by a wall wart or your TV's USB port
Cons
Not the best-looking thing to have on your wall or window
Excess cable can get messy quick
The FlatWave Amped impressed us with its ability to pull in more broadcast channels than the competition. Further, those it did receive were a little stronger than from our runner-up, which should make for happier TV viewing.
Read our full
Review Winegard FlatWave Amped (model FL-5500A)
Televes Dat Boss Mix LR (model 149884) — Best roof-mount TV antenna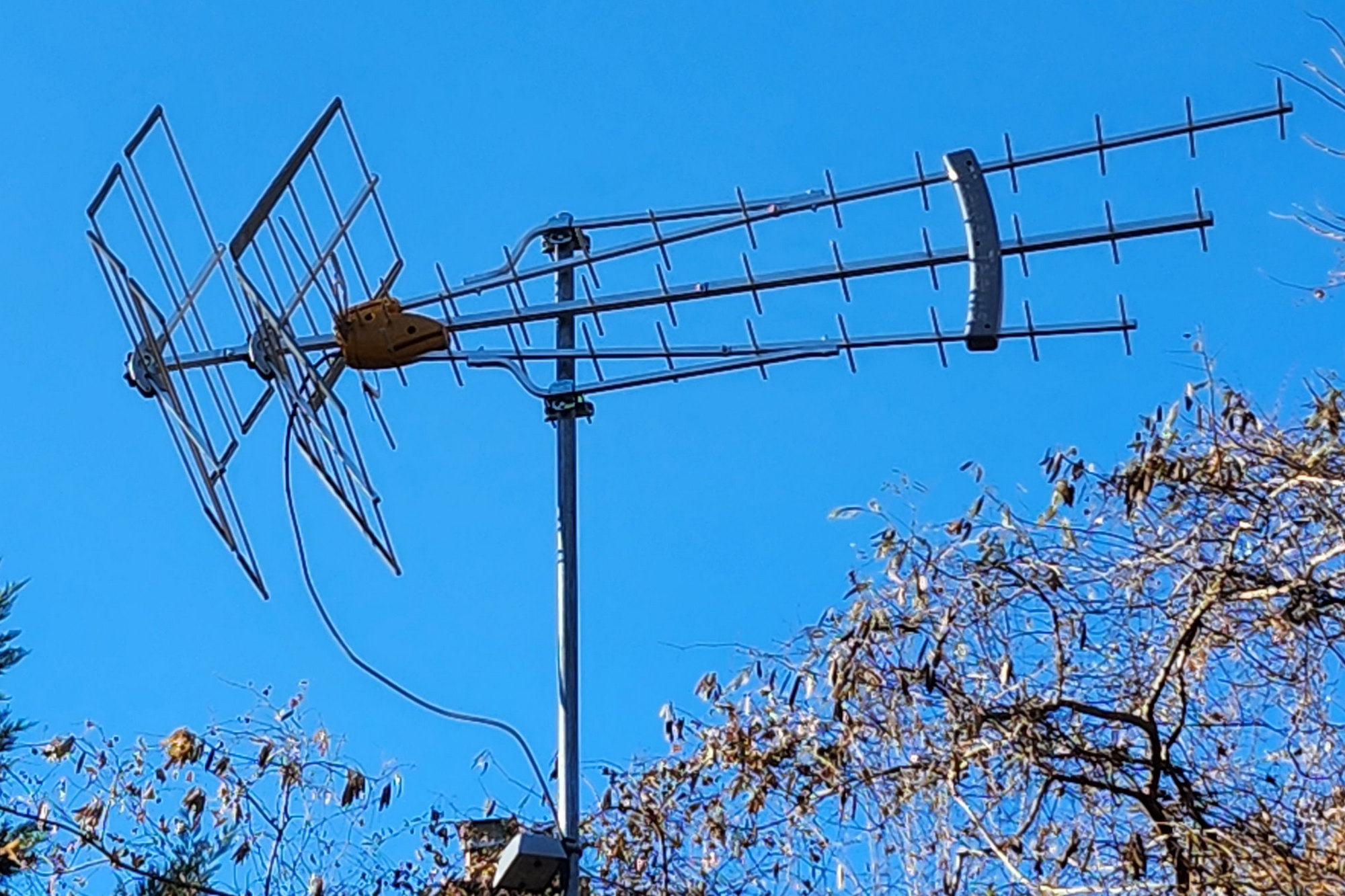 Pros
Strong, sensitive reception
Built-in 5G filter
Built-in amplifier and indoor distribution amp
Cons
Large physical size
Assembly can be confusing
Not designed to tune in low-VHF signals
The Televes Dat Boss Mix LR (model 149884) is the best outdoor TV antenna we've tested. It delivered an excellent performance, pulling in strong signals from local and distant TV towers. It's a great choice in areas with medium to low reception levels, and it comes with a built-in amplifier and in-home distribution amplifier, plus a 5G filter to eliminate interference from cellphone signals.
Read our full
Review Televes Dat Boss Mix LR (model 149884)
Get your gridiron on 
Whichever options you choose, you're guaranteed to have front-row seat when the NFL's best team hoists the Lombardi Trophy in Arizona.